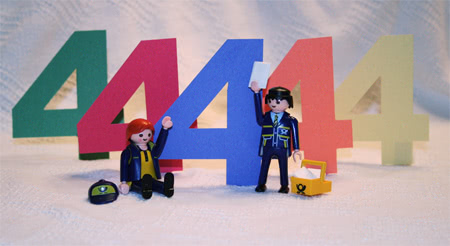 Un-be-lie-va-ble! Four million smiles spread in postcards around the world! Even our little mail carriers are thrilled!
Well done to all postcrossers, each and every one of you contributed to this milestone. You're amazing!
So, we know you're all itching to know more about this super postcard, so, without further ado here it goes: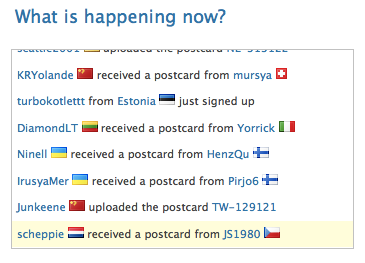 The four millionth postcard received through Postcrossing traveled from JS1980 in Czech Republic to scheppie in The Netherlands. Lovely postcard, isn't it?
Nobody guessed the correct countries this time… so only the sender and the receiver will receive a coupon for a 60 postcard pack from MOO.
Remember that until April 15th, MOO is offering all postcrossers a 15% discount on the purchase of any pack of postcards (20 or 60), with the code POSTCROSSING15. Enjoy!
Now… shall we start counting to 5 million? :)
PS – thank you Yvi-1 for the cute picture with our wandering mail carriers!