Blog > Russian Postcrossing stamp launch!
It's out! We're happy to confirm that the Russian Postcrossing-themed stamp is now a reality!
Launching ceremonies were held in different cities throughout Russia, and groups of postcrossers came together to send their postcards with the special first day cancellation mark. Olga (aka Kelpie) attended a couple of these, and sent us some photos from the ceremony in Tomsk, where local postcrosser Anna (aka december_anne) did the honors and stamped the first postcard!
Despite the freezing –20°C, there were so many people in attendance that the post office ran out of stamps in one hour! :) Can't blame the postcrossers though — it's a really cute stamp, and we can't wait to see one in real life!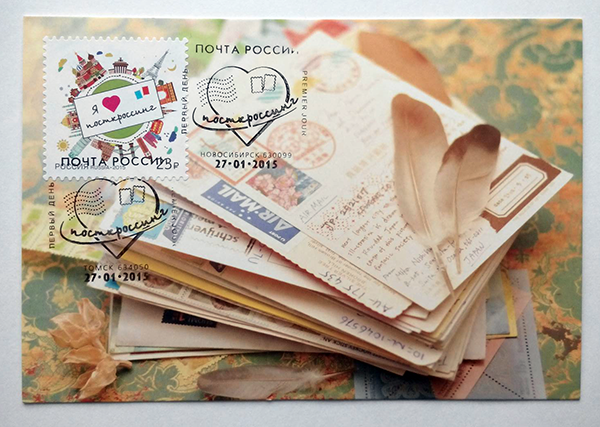 Keep an eye on your mailbox… your next postcard from Russia might feature this special stamp!
Posted by meiadeleite

on
Tags: postcrossing-stamp, russia