When the Postcrossing project was launched 4 years ago, no one would guess that it could ever reach one million postcards. But it did, and, we have just reached 3 times that! What a milestone! Three million postcards! Three million connections! Three million smiles! We couldn't be prouder of being part of this project.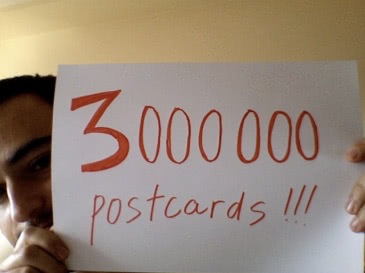 And, this couldn't be reached without every single member of Postcrossing, so a big thank you to you all for making it happen!
But, we know many of you are anxiously waiting to know who were the lucky members that exchanged this special postcard. So without further delays: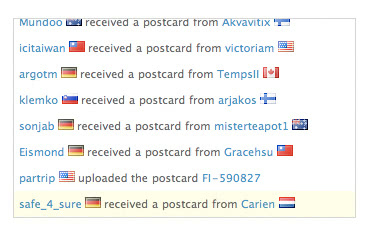 The postcard 3 million travelled from arjakos in Finland, to klemko in Slovenia! Congratulations to both for being part of such an important milestone in Postcrossing!
And, finally, congratulations Sara-Gandalf (from Slovenia!) – you are the lucky winner of our contest by being the first to guess correctly the countries involved on this unique postcard.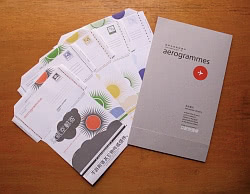 The winner of the contest, the sender and receiver of the postcard 3 million will receive aerogrammes packs kindly offered by the folks behind Int'l Girl Aerogrammes. If you aren't one of the the lucky ones, be sure to check their website – their aerogrammes are designed with love, come in different languages and are printed in recyclable paper. Each aerogramme is a little piece of art that takes your message directly to those you love. Can you tell how much we love them?
Shall we start the countdown to the postcard 4 million? :)