Ever heard of Postcrossing Ambassadors? They're members who go the extra mile to spread the word about the project to help it grow, writing articles on newspapers or magazines, giving interviews to TV stations or organizing events to popularize the hobby, among many other remarkable contributions.
Jifeng (aka shijifeng) from China, is one of our most enthusiastic ambassadors, and this summer he was involved in the organization of a huge art exhibition + event that is all about postcards and Postcrossing!
"Postrip — Post a word, mark the world" is the name of this fantastic exhibition that is currently being shown in Shanghai, celebrating postcards as a way of connecting the world, sharing memories and creating travel mementos. The exhibition features postcards, sketches, souvenirs and travel journals from five local postcrossers (arlynab, shijifeng, SuzyLiu, uranusreborn, wangjiayimike). Their items were beautifully put together in displays, which were then surrounded by their testimonials, as well as explanations on how Postcrossing works.
Have a look: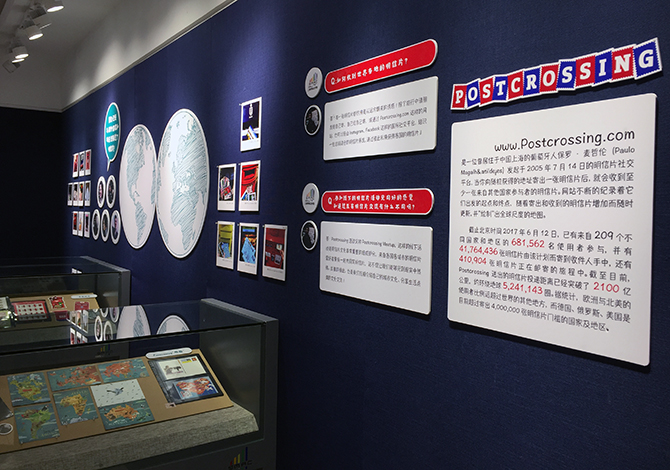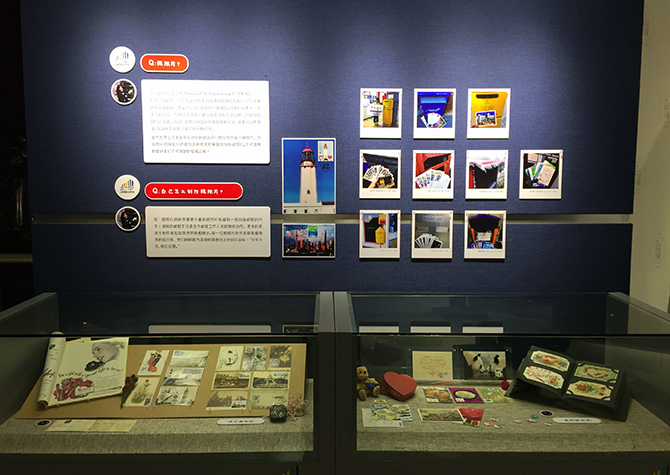 Isn't it just stunning? The care and attention to detail on these walls and displays is awe-inspiring.
Pulling off something like this would be enough to make anyone proud… but Jifeng decided to push it a bit further, and used the occasion of the exhibition to organize also a meetup, postcard fair and set of talks about Postcrossing, in which the five postcrossers who participated in the exhibition were invited to tell the stories behind the postcards they chose to display.
As an added bonus, a special themed postcard was printed, and Shanghai Post even created a cancellation mark for the occasion so that postcrossers could send their commemorative cards with it. The event took place this past Saturday (July 15th), and judging by the photos, it was a huge success!
Hurray! 🎉 Though the event is now over, you can still visit the exhibition until September 24th, on Shanghai Mass Art Centre (125 Guyi Rd, Xuhui Qu, Shanghai). If you're in the area, don't miss it!
Our huge thank you to Jifeng for doing all of this — but also to arlynab, SuzyLiu, uranusreborn and wangjiayimike for their collaboration both in the event and the exhibition. It sounds like a brilliant team effort, and we hope it will inspire other postcrossers to follow their lead! 😊