Blog > Czech Postcrossing stamp launch!
Oh happy day! The new Czech Postcrossing stamp is now out and about, and we're beyond excited to finally be able to hold it in our hands!
A small event was held at the beautiful central Post Office in Prague for all the stamps which were launched today, and it gathered an excited crowd of philatelists as well as stamp authors and engravers.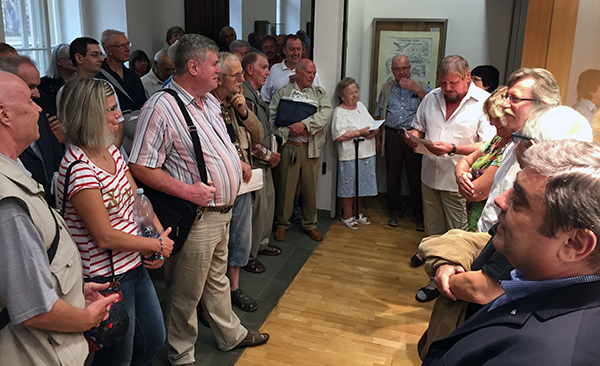 To celebrate the stamp in a more relaxed setting, a Postcrossing meeting is planned for the coming Saturday at Sberatel/Collector's fair. So, if you're in the area, do join us there for a chat and some postcard writing! :)
And if you're not in the area, keep an eye on your mailbox just in case — your next postcard might feature this lovely new Postcrossing stamp! :)
Posted by meiadeleite

on
Tags: czech-republic, postcrossing-stamp