I must confess that I'm a bit of a fountain pen newbie. I love stationery, but I always found fountain pens slightly intimidating… as if reserved for professionals or seasoned writers – or perhaps presidents, signing important treaties!
But some months ago I discovered cheap disposable fountain pens and thought… I can try that! Turns out, I ended up falling in love with the way the ink pooled and dried on the paper, giving it shading and character. These days, a fountain pen is never far.
So when Postcrossing advertiser Kaweco offered to send us a couple of pens from their stationery line some months ago, I jumped at the opportunity to upgrade my little collection!
Kaweco was founded in 1883 in Heidelberg, Germany and comes from a long tradition of writing instruments. The brand is well known and loved all around the world, and their motto, License to write, is just enticing – as are their timeless designs.
Take the Kaweco Sport, for instance (top one in the photo above). After some research, I found out that the iconic design behind the Sport series has its roots in the Bauhaus movement from the early 1900s. The straight and sharp lines don't let the pen roll on the table, conveying a practical feeling – form and function united. Mine is made of slick aluminium and feels solid yet surprisingly light. It's already gaining a bit of a wear and tear from travelling around on my bag, giving it a bit of a softer, polished look.
The other fountain pen I received was the Kaweco Liliput. How can one resist such tiny little thing, I ask you? It's less than 10cm long when closed! However, when the cap is posted, the pen is long enough to write comfortably.
The nibs are beautifully ornate and include the Kaweco logo (as do the caps), giving them a luxurious finishing. And how is the writing you ask? Smooth, effortlessly and… pretty, for a lack of a better adjective. If you're planning to write postcards with it, please use a water-resistant ink!
But Kaweco is not just fountain pens! The company also uses some of their designs to make ballpoint pens and mechanical pencils, which look just as sleek. All of their pens and pencils are available on most specialized online pen shops – or through one of their physical retailers.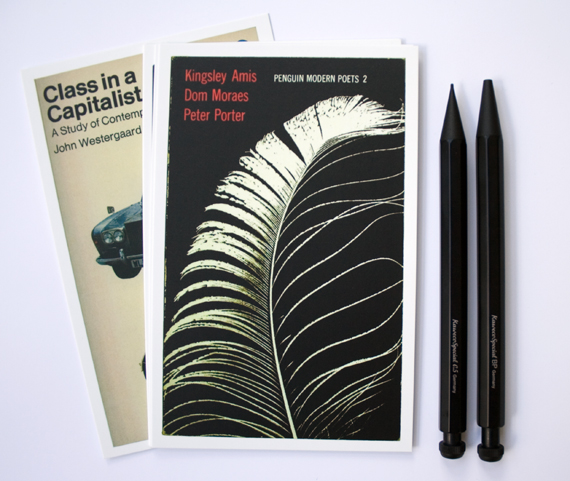 What about you? Do you have any special pens or writing instruments that you prefer? Do share your tips and advice – I'm still learning, and I'd love to know more! :)