Postcrossing headquarters is cheerfully celebrating this incredible milestone of 2 million received postcards! :) Thank you so much for making this possible through your lovely postcards!
Of course you're all itching to know who were the lucky members that exchanged this special postcard, so here's the screenshot of the action: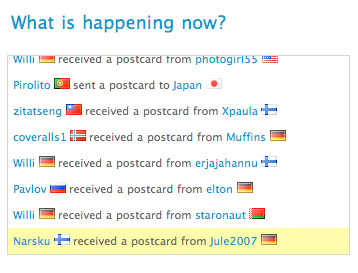 Postcard 2 million travelled from Muffins in Germany, to coveralls1 in Norway!
Congratulations to these 2 members! And despite the many tries nobody guessed the countries. We'll be organizing another contest soon to give that prize away.
ana & paulo