Sometimes people ask why don't we organize meetups in their area, or why don't we spread the word so that Postcrossing can have more members in country X… and we would really love to coordinate all the things in all the places… but until they invent 100-hour days (or perhaps a way to multiply ourselves!), I'm afraid our tiny team can only do so much. 😅
So we're always glad when members reach out to ask what can they do to help. Sometimes they do so by becoming Postcrossing supporters, and other times, by doing things for the community in their own towns or countries. The most organized group of members doing this is from Finland 🇫🇮, where they got together to create an association of "Postcrossing friends".
Photo by Marko Kulmala
So what does the Finnish Postcrossing Friends Association do? Mainly, they organize big events in Finland that bring the community together, so that everyone can meet to talk, exchange postcards and be friends. For instance, every year, they go to the Åland Islands, where they participate in meetup activities including visiting the local sorting center or meeting well-known illustrators.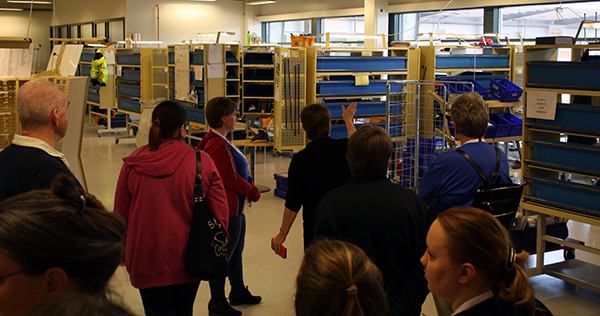 Photo by Anne Ahola
As an association, they also participate in other events, like stamp exhibitions or postcard fairs, handing out fliers about Postcrossing to spread the word. Last year, they even had their very own little booth on the Finlandia 2017 exhibition…
… and put together a postcard fair for all postcard lovers to enjoy!
They also talk about all-things postcards and stamps on their website, and sometimes even get articles published in magazines or newspapers that help spread the word about Postcrossing in their country.
All of these activities are brilliant, but we would not be able to put them in place ourselves, as they require a local knowledge of the country's culture, as well as people on the ground to take care of contacts and logistics, for which the association is a perfect match. Since the early days of their group, they have also been in close contact with the Postcrossing team, keeping us posted on their activities and exchanging ideas and feedback, which has been very helpful.
Check their website for more information about their activities and about the association itself.
PS – Have you done something that has helped Postcrossing grow in your country? If so, share it in the comments, so that you can inspire others into action! 😊