Blog > A million postcards out there!
Yay! Can you hear the fireworks outside?! It's true, we have now reached the exciting milestone of a million received cards. Congratulations everybody, we couldn't have done it without each and every one of you! :-)
The millionth card travelled from
ebalci
, in Turkey to
s13
in Romania.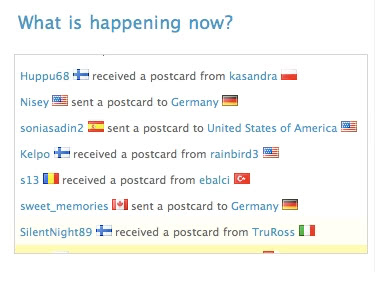 Nobody guessed on which countries the card would travel from and to… but don't worry, you still have till the end of the month to participate in our
"a million cards' contest"
and win one of the 10 packs of free
MOO
postcards we have to offer!
Posted by meiadeleite

on