All Postcrossing meetups are special — but sometimes, postcrossers really go the extra mile to do something a little different on their own gatherings. We love hearing all about meetups taking place in trains or deserted islands… and now, a meetup that happened in two countries simultaneously!
This special meeting happened on January 15th, and was organized by Shiyun (aka Sybones) from Singapore and Jifeng (aka shijifeng) from Wuxi, in China. Distances are relative in the internet era, so despite being 3770km apart, Chinese and Singaporeans postcrossers were able to chat as if being in the same room via their mobile devices.
Shijifeng's friend Arlyna (aka arlynab) designed a special postcard featuring elements from both countries to commemorate the event, which were distributed among the two groups.
Both groups held mini-presentations, wrote postcards and then talked to each other on Facetime. Despite some internet and language hiccups, a great time was had by all!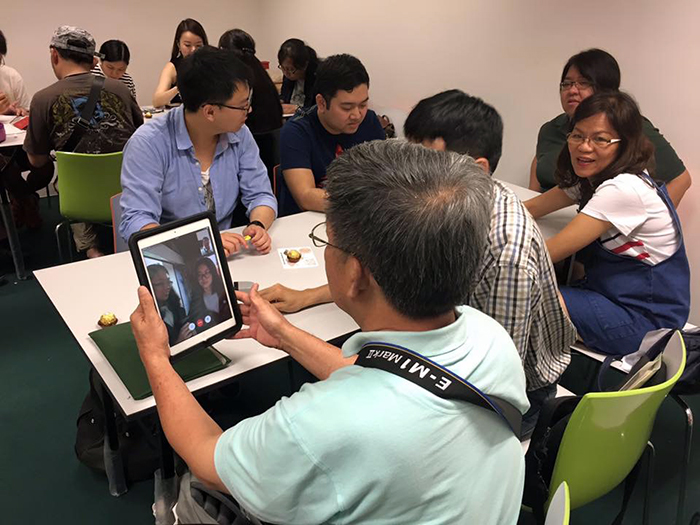 That sounds like a lot of fun! A big thank you to the organisers and all the attendants for putting such a special meeting together. We challenge you to outdo them on your next meetup — and tell us all about it! :)