Hurray! The new Slovenian Postcrossing stamp is out and about, making its way across the world to many mailboxes!
The stamp was presented to the public on Thursday in Trbovlje, during the bi-yearly stamp exhibition FIMERA/FIRAMLA, where Iztok gave the attendants a short presentation about Postcrossing.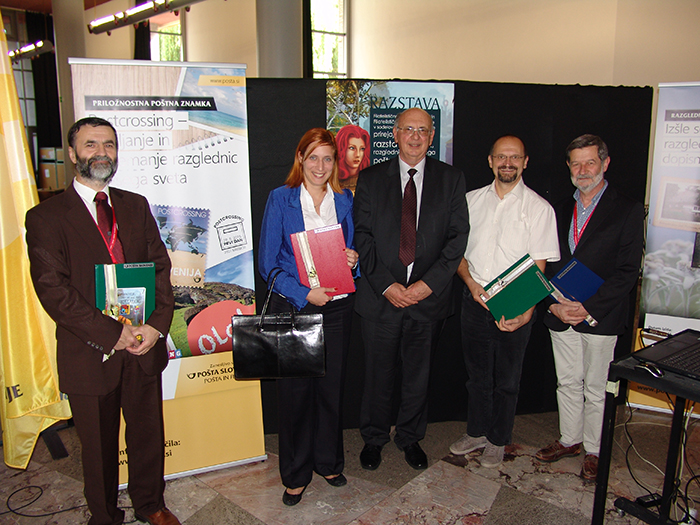 The stamp was officially launched on Friday, at a meetup that took place at the main post office in Maribor. Quite a few postcrossers came from all around the country to attend the meeting, and send postcards with the shiny new stamp and first day cancellation mark.
We were able to join the event via Skype and say hi to everyone!
Meanwhile, on the other side of the country, Anita (aka anity) bought some sheets of them in her post office near Kranj, where she made everyone wait until the clerk at the counter found them… She says it was worth it though, because they're gorgeous! :)
Brilliant! Stay tuned for more exciting stamp news later this year…
Posted by meiadeleite

on
Tags: postcrossing-stamp, slovenia