Postcard

FI-

642762

11 days

5,786 miles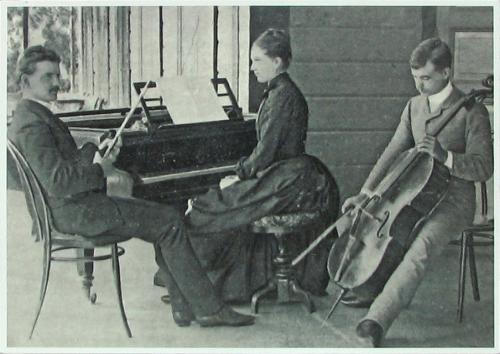 A young Sibelius with his violin (extreme left), as part of a piano trio. Thank you very much, Sirpa! =)

posted over 10 years ago

In classical chamber music, a piano trio usually comprises piano + 2 other instruments, usually a violin and cello, as seen here.

This postcard is very very useful for everyone here @ our studio!!!

Kiitos kivasta kortista, Sirpa!

You need to sign in to leave a comment!